Black Sabbath (n.) 1. heavy metal!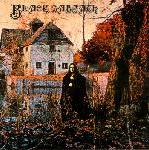 Black Sabbath-Black Sabbath (Warner Bros.) 1970
1."Black Sabbath" (6:18)
2."The Wizard" (4:21)
3."Behind the Wall of Sleep" (3:37)
4."N.I.B." (6:04)
5."Wicked World" (4:42)
6."A Bit of Finger/Sleeping Village/Warning" (14:14)
Do you really need to read a review on this disc? Heavy metal is forever indebted to the Sabs! Every song on here is a classic. Use to own this on vinyl. Picked up the cd through one of those "Get 11 discs for free" deals. Gotta love FREE! (yea, right! Sucker!)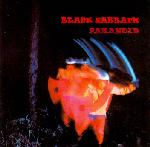 Black Sabbath-Paranoid (Warner Bros.) 1971
1."War Pigs/Luke's Wall" (7:55)
2."Paranoid" (2:50)
3."Planet Caravan" (4:30)
4."Iron Man" (6:00)
5."Electric Funeral" (4:50)
6."Hand of Doom" (7:10)
7."Rat Salad"-instrumental (2:30)
8."Jack the Stripper/Fairies Wear Boots" (6:15)
Once again, no review is necessary! Classic metal disc. Songs covered by practically every band on the planet. Megadeth's version of "Paranoid" is especially cool. Have played this particular disc more times than I can remember but have still not grown tired of it.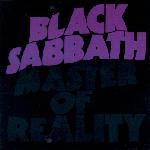 Black Sabbath-Master of Reality (Warner Bros.) 1971
1."Sweet Leaf" (5:02)
2."After Forever" (5:25)
3."Embryo"-instrumental (0:28)
4."Children of the Grave" (5:15)
5."Orchid"-instrumental (1:30)
6."Lord of this World" (5:24)
7."Solitude" (5:02)
8."Into the Void" (6:12)
Another fantastic disc. Not a bad song in the bunch! I would say this is probably my favorite Ozzy-era Sabbath disc. Most of these songs have been covered by one band or another as well. Deliverance's version of "After Forever" is excellent. Too many covers to even list. This is an essential metal disc for any collector. Found my copy for an amazing $3.99.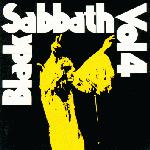 Black Sabbath-Vol. 4 (Warner Bros.) 1972
1. "Wheels of Confusion/The Straightener" (8:00)
2. "Tomorrow's Dream" (3:08)
3. "Changes" (4:41)
4. "FX"-instrumental (1:41)
5. "Supernaut" (4:43)
6. "Snowblind" (5:28)
7. "Cornucopia" (3:50)
8. "Laguna Sunrise"-instrumental (2:50)
9. "St. Vitus' Dance" (2:25)
10. "Under the Sun/Every Day Comes and Goes" (5:52)
The metal brilliance of Geezer, Ozzy, Tony Iommi and Bill Ward continues on this their fourth disc. What an impact these first four albums have had on metal, it's actually quite amazing. Perhaps this is the reason there are no less than 10 tribute cds to this band.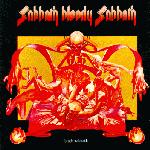 Black Sabbath-Sabbath Bloody Sabbath (Warner Bros.) 1973
1. "Sabbath Bloody Sabbath" (5:44)
2. "A National Acrobat" (6:15)
3. "Fluff"-instrumental (4:08)
4. "Sabbra Cadabra" (5:57)
5. "Killing Yourself to Live" (5:40)
6. "Who Are You?" (4:11)
7. "Looking for Today" (4:59)
8. "Spiral Architect" (5:28)
Still brilliant! What else needs to be said? Found my cd copy used for under $6. Little known fact; Rick Wakeman (Yes) played keyboards on this album.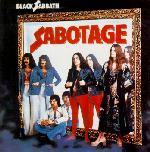 Black Sabbath-Sabatage (Warner Bros.) 1975
1."Hole in the Sky" (4:01)
2."Don't Start (Too Late)"-instrumental (0:49)
3."Symptom of the Universe" (6:29)
4."Megalomania" (9:46)
5."The Thrill of it All" (5:55)
6."Supertzar" (3:42)
7."Am I Going Insane (Radio)" (4:13)
8."The Writ" (8:17)
Yet another great Sabbath disc. (Anyone noticing a trend here?) "Hole in the Sky" is an incredible song. Tony Iommi is the master of the monster guitar riff. You would think after five incredible albums, the man would begin to run out of ideas. Obviously not. Had to buy this one new but for a mere $9.99, but who's complaining.
Black Sabbath-Technical Ecstasy (Warner Bros.) 1977
1."Back Street Kids" (3:46)
2."You Won't Change Me" (6:34)
3."It's Alright" (3:58)
4."Gypsy" (5:10)
5."All Moving Parts (Stand Still)" (4:59)
6."Rock'n'Roll Doctor" (3:25)
7."She's Gone" (4:51)
8."Dirty Women" (7:15)
Not Black Sabbath's most shining moment, but not a terrible disc either. It seems some time off and some internal conficts destroyed the bands creativity, either that or Tony Iommi just had writers block. I've read countless bad reviews of this disc, and while I will admit that it is not even close to the mastery of past discs, it's still better than average in my opinion. Most people consider this to be the worst of the Ozzy-era discs, and if compared to the rest of their catalogue, I would have to agree. I waited years to find a used copy of this disc and never saw one. I bid on it several times on eBay when I saw it for $5 to $6 or less, but some brilliant person always out bid me and probably ended up paying more than they would have at some big chain store. I finally gave up and bought this disc new for $9.99 sale at Hastings. $10!!! Did you hear that all you idiotic eBay bidders who always pay to much for discs that are still in print.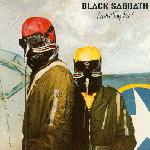 Black Sabbath-Never Say Die (Warner Bros.) 1978
1. "Never Say Die" (3:47)
2. "Johnny Blade" (6:27)
3. "Junior's Eyes" (6:41)
4. "A Hard Road" (6:03)
5. "Shock Wave" (5:13)
6. "Air Dance" (5:15)
7. "Over to You" (5:21)
8. "Breakout"-instrumental (2:36)
9. "Swinging the Chain" (4:18)
Uh oh! Ozzy and the band seem to have become tired now. Signs of the excessive lifesyle they were living is obvious. Tired riffs, lackluster songs and saxaphone led songs (?!?!?!). Not their best, yet, far from being their worst, as this is yet to come. "Never Say Die" is one exception. Overkill did a great cover of this song on their "Coverkill" album. "Johnny Blade" is another decent tune with it's cool groove.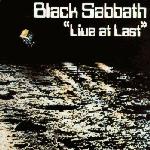 Black Sabbath-Live At Last (Creative Sounds/Germany) 1980
1."Tomorrow's Dream" (3:15)
2."Sweet Leaf" (5:22)
3."Killing Yourself to Live" (5:28)
4."Cornucopia" (4:04)
5."Snowblind" (4:40)
6."Children of the Grave" (4:31)
7."War Pigs" (7:37)
8."Wicked World" (18:59)
9."Paranoid" (3:09)
Never understood this cd. Is it a bootleg? Is it an official release? Is it an import? From what I understand, "Live Evil" was the first "official" live Sabbath offering, so what the heck is "Live at Last." Ah, who cares! It's Sabbath live with OZZY! Essential to any Sabbath fan. Found this German copy used for $7.99 at a little hole-in-the-wall cd store. Have not seen another one since. Glad I didn't pass it up. Just recently found out that this was released in 1980 a year after Ozzy left the band.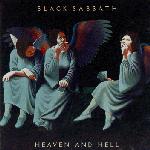 Black Sabbath-Heaven & Hell (Warner Bros.) 1980
1. "Neon Knights" (3:49)
2. "Children of the Sea" (5:30)
3. "Lady Evil" (4:22)
4. "Heaven and Hell" (6:56)
5. "Wishing Well" (4:02)
6. "Die Young" (4:41)
7. "Walk Away" (4:21)
8. "Lonely is the Word" (5:49)
Enter Ronnie James Dio, who had recently been given his walking papers by Ritchie Blackmore from Rainbow. Ronnie brings much needed new life to this band. "Heaven & Hell" is an inspired metal disc that ranks ABOVE the amazing Ozzy discs, in my opinion. Yeah, I know, I just commited some sort of heavy metal blasphemy, so what! Every song on this disc is a metal monster. "Neon Knights" is one of Sabbath's heavier and fastest songs and one of my all time favorites. Here is some weird and useless information; I owned this record for years and it had a skip during the guitar solo of "Neon Nights." Now, even though I have replaced the crappy vinyl with a cd, I still expect to hear that stupid skip almost like it was part of the song.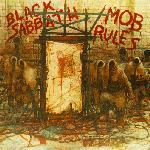 Black Sabbath-Mob Rules (Warner Bros.) 1981
1. "Turn Up the Night" (3:42)
2. "Voodoo" (4:32)
3. "The Sign of the Southern Cross" (7:46)
4. "E5150" -instrumental (2:54)
5. "The Mob Rules" (3:14)
6. "Country Girl" (4:02)
7. "Slipping Away" (3:45)
8. "Falling off the Edge of the World" (5:02)
9. "Over and Over" (5:28)
"Mob Rules" is another Sabbath classic. Cool cover art! "Sign of the Southern Cross" is one of the best Dio-era Sabbath songs. Fates Warning did a fabulous cover of this song on the Dio tribute from Century Media. Can't truthfully say that I like this one as much as "Heaven & Hell" but it's still heads and tails above some of the late 70's Ozzy stuff.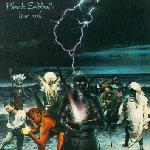 Black Sabbath-Live Evil (Warner Bros.) 1983
DISC ONE:
1. "E5150"--instrumental (2:21)
2. "Neon Knights" (4:36)
3. "N.I.B." (5:09)
4. "Children of the Sea" (6:08)
5. "Voodoo" (5:37)
6. "Black Sabbath" (9:09)
7. "War Pigs" (9:19)
8. "Iron Man" (7:29)
DISC TWO:
1. "The Mob Rules" (3:45)
2. "Heaven and Hell" (12:29)
3 ."The Sign of the Southern Cross/Heaven and Hell (continued)" (7:15)
4. "Paranoid" (3:46)
5. "Children of the Grave" (5:25)
6. "Fluff"-instrumental (0:59)
From what I have read, by the time this album came out, Dio, Geezer, and Tony were at each others throats. Tony claims Dio messed with the mix of the album, Dio denies it. Whatever! Point is, this is a great double disc collection of live Sabbath classics. Only one thing missing from this Dio-fest, where's "I'm the man, You're the man, we're all the maaannnnn." (-: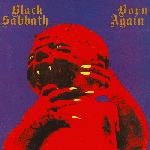 Black Sabbath-Born Again (Warner Bros.) 1983
1. "Trashed" (4:10)
2. "Stonehenge"-instrumental (1:57)
3. "Disturbing the Priest" (5:48)
4. "The Dark"-instrumental (0:31)
5. "Zero the Hero" (7:45)
6. "Digital Bitch" (3:35)
7. "Born Again" (6:30)
8. "Hot Line" (4:50)
9. "Keep it Warm" (5:34)
Ian Gillan (ex-Deep Purple) with Black Sabbath was an odd pairing, but it worked for this one album. As a matter of fact, it worked quite well. I guess Gillan hated the insipid cover art (as do I) and the somewhat weak mix, but the songs are oh, so cool! "Zero the Hero" is a great song. Ian Gillan has one of the greatest voices in rock n' roll. I was fortunate to see Black Sabbath on this tour with Quiet Riot opening at the Spectrum in Philadelphia. PA. It was a GREAT show. I have a bootleg tape from this tour. Sabbath even played the Purple classic "Smoke on the Water." (Which I guess some people thought was blasphemy. I thought it was cool!) Still remember my mom freaking out on the t-shirt that features the same art as the cover. Guess I can't blame her, it is sort of disturbing.
Black Sabbath-Seventh Star (Castle) 1986
1. "In for the Kill" (3:48)
2. "No Stranger to Love" (4:28)
3. "Turn to Stone" (3:28)
4. "Sphinx (The Guardian)"-instrumental (1:12)
5. "Seventh Star" (5:20)
6. "Danger Zone" (4:26)
7. "Heart Like a Wheel" (6:36)
8. "Angry Heart" (3:06)
9. "In Memory..." (2:36)
1986's' Seventh Star" is a Tony Iommi solo album in all but name. The album was never really intended to be a Black Sabbath release, as the band had effectively broken up. "Seventh Star" was originally conceived by guitarist Tony Iommi as his first solo project, but rumor has it that record company pressure forced him to use his old band's name to increase sales. Knowing this, it is easier to disconnect this album from past Sabbath doomfests and makes the album VERY enjoyable. Vocalist Glenn Hughes (ex-Deep Purple) brings the album to life, especially on the more commercial cuts like "No Strange to Love." This song seriously should have burned up the charts. Iommi's guitar playing is fabulous on this disc with inspired riffs and outstanding fresh solos. I really can't understand why people hate this cd so much. OK, it is a departure from the Sabbath of old, the music is much more bluesy and commercial, but it's still a very classy disc. I bought this album as a new release when I was in college but unfortunately I bought it on cassette. Replacing it with a cd was more of a chore than I ever thought, especially since this disc was released on Warner Bros. Once again, I must thank my friend and fellow cd trader Olaf for hooking me up with this one.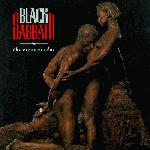 Black Sabbath-The Eternal Idol (Warner Bros.) 1987
1."The Shining" (5:58)
2."Ancient Warrior" (5:34)
3."Hard Life to Love" (5:00)
4."Glory Ride" (4:48)
5."Born to Lose" (3:43)
6."Nightmare" (5:17)
7."Scarlet Pimpernel"-instrumental (2:07)
8."Lost Forever" (4:00)
9."Eternal Idol" (6:35)
Some would say that this is the best of the Tony Martin-Black Sabbath albums. "Ancient Warrior" and "Lost Forever" are both fabulous songs that are close to being as classic as the Dio and Ozzy era Sabbath. Still, not on the same level as any of Sabbath's past discs in my opinion. For some reason most of the Tony Martin albums just come off as unmemorable to me.
Black Sabbath-Headless Cross (I.R.S.) 1989
1. "The Gates of Hell"-instrumental (1:06)
2. "Headless Cross" (6:28)
3. "Devil & Daughter" (4:39)
4. "When Death Calls" (6:56)
5. "Kill in the Spirit World" (5:09)
6. "Call of the Wild" (5:18)
7. "Black Moon" (4:05)
8. "Nightwing" (6:32)
Another of Black Sabbath's forgotten discs. This album features consumate drummer Cozy Powell of Rainbow fame as well as vocalist Tony Martin. The songs are actually not bad at all; most retaining a heavy, doomy, yet melodic hook. Songs like "When Death Calls" are actually some of the better Tony Martin-era material, if not some of the best Tony Iommi has ever written. The whole disc has a haunting, heavy gothic feel. Iommi has written some fabulous riffs for this disc, and as with most of these newer Sabbath discs, with repeated listens I am sure they could become classics. Unfortunately Tony did not put as much thought into the lyrics as they come off as rather cliche and silly. The devil this and the devil that, blah, blah, blah. This disc is out of print, but is still in circulation and pretty easy to find. My copy was given to me by a friend. (Thanks James.)
Black Sabbath-TYR (I.R.S.) 1990
1."Anno Mundi" (6:12)
2."The Law Maker" (3:53)
3."Jerusalem" (3:59)
4."The Sabbath Stones" (6:46)
5."The Battle of Tyr"-instrumental (1:08)
6."Odin's Court" (2:41)
7."Valhalla" (4:42)
8."Feels Good to Me" (5:44)
9."Heaven in Black" (4:05)
I've actually owned this cd several times before and have traded it off for other things that I wanted. "TYR" is another Tony Iommi solo album in all but name. TYR is one of those albums that has grown on me with time, but I can honestly say that upon first listen several years ago, I was not instantly hooked like on past Sabbath projects. This disc is a bit more gothic in approach. Of course Iommi's crushingly heavy guitar riffs are in place, but the songs don't seem as aggressive as on past discs. This disc is also one of the first Sabbath concept discs based loosely around the mythical deity Odin and the gods of war. Also have to mention that former Rainbow drummer Cozy Powell is still on board for this one. Vocalist Tony Martin sounds great and holds his own with Sabbath's long list of impressive vocalists.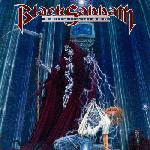 Black Sabbath-Dehumanizer (Reprise) 1992
1. "Computer God" (6:10)
2. "After All (The Dead)" (5:37)
3. "T.V. Crimes" (3:58)
4. "Letters from Earth" (4:12)
5. "Master of Insanity" (5:54)
6. "Time Machine" (4:10)
7. "Sins of the Father" (4:43)
8. "Too Late" (6:54)
9. "I" (5:10)
10. "Buried Alive" (4:47)
11. "Time Machine" (Wayne's World version) (4:18)
After a bunch of Tony Iommi solo albums under the name Black Sabbath, the Dio-era line-up reforms. Dehumanizer is not their best album but it's not half bad either. As usual it could just be nastalgia, but it would have taken a miracle for them to come up with an album that is as good as the two studio albums Dio did with Sabbath in the 80's. I guess the teaming up didn't last long as plans were in the works for a Ozzy/Sabbath reunion. Dio split before the tour was done and if I am not mistaken, Rob Halford (Judas Priest/Fight) filled in on vocals for a short time. Now that would have been a show to see.
Black Sabbath-Cross Purposes (I.R.S.) 1994
1. "I Witness" (4:58)
2. "Cross of Thorns" (4:34)
3. "Psychophobia" (3:14)
4. "Virtual Death" (5:49)
5. "Immaculate Deception" (4:15)
6. "Dying for Love" (5:53)
7. "Back to Eden" (3:57)
8. "The Hand that Rocks the Cradle" (4:30)
9. "Cardinal Sin" (4:21)
10. "Evil Eye"(6:05)
Of the Tony Martin-era Sabbath platters, this is my favorite. I can only imagine if Dio had stayed on board how much better this disc would have been. Not saying Tony is a bad vocalist at all, but Dio certainly brings along a certain charisma that is missing from many of the Tony Martin discs. The disc starts of with one of the best songs on the platter, a fast and furious song called "I Witness." The rest of the disc ranges from heavy, bluesy numbers to a few that would have followed up perfectly to 'Mob Rules,' like the doomy 'Back to Eden.' Should also mention that Geezer Butler was still around for the recording of this disc, but soon jumped ship to record g//z/r.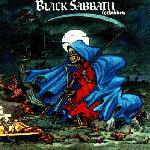 Black Sabbath-Forbidden (I.R.S.) 1995
1."The Illusion of Power" (4:54)
2."Get a Grip" (3:59)
3."Can't Get Close Enough" (4:28)
4."Shaking off the Chains" (4:04)
5."I Won't Cry for You" (4:48)
6."Guilty as Hell" (3:28)
7."Sick and Tired" (3:31)
8."Rusty Angels" (5:00)
9."Forbidden" (3:49)
10."Kiss of Death" (6:09)
I just don't like most of the Tony Iommi solo-Black Sabbath albums as much as anything from the Dio or Ozzy eras (save for "Seventh Star" which I love). This disc is no exception. It's just kind of boring. Ice T makes a guest appearance, which doesn't really help any. The song writing just isn't what it use to be. There is absolutely nothing memorable about it, which is frustrating since everyone knows that Tony Iommi is a master of writing simple, yet memorable riffs.
Black Sabbath-Reunion (Epic) 1998
DISC ONE:
1."War Pigs" (8:28)
2."Behind the Wall of Sleep" (4:07)
3."N.I.B." (6:45)
4."Fairies Wear Boots" (6:19)
5."Electric Funeral" (5:02)
6."Sweet Leaf" (5:07)
7."Spiral Architect" (5:40)
8."Into the Void" (6:32)
9."Snowblind" (6:08)
DISC TWO:
1."Sabbath Bloody Sabbath" (4:36)
2."Orchid/Lord of this World" (7:07)
3."Dirty Women" (6:29)
4."Black Sabbath" (7:29)
5."Iron Man" (8:21)
6."Children of the Grave" (6:30)
7."Paranoid" (4:28)
8."Psycho Man"-new studio track (5:18)
9."Selling My Soul"-new studio track (3:10)
I am surprised it took me this long (two years) to finally secure a copy of this disc. For some reason I just never wanted to fork over the $20+ for this as a new disc. Even the used copies I'd see were well over the $15 range. Anyhow, finally picked up this copy for $5. Well, what we have here is live Sabbath with the original lineup of Ozzy, Geezer, Tony & Bill. With this the band came up with the incredibly creative title "Reunion." Ahhh...let us pause for a moment and ponder the creative genius. Anyhow, the bands sounds excellent, almost as good as they did thirty years ago! There are points where Ozzy lets his age show, like in the disappointing vocal performance in "Sabbath Bloody Sabbath" where he doesn't even attempt to reach the high notes. Also, Ozzy's crowd interaction is reduced to one four letter word. Apparently years of substance abuse have seriously limited his vocabulary and intelligence. On the positive side, there are a bunch of obscure numbers on this disc including; "Behind the Wall of Sleep" (complete with Geezer Butler's solo), "Snowblind," "Electric Funeral", "Dirty Women", and, the excellent, "Spiral Architect." "Dirty Woman" is especially surprising since I have never heard the band say anything good about "Technical Ecstasy," which is probably the worst studio album from the original lineup. Despite this, it's probably the best song from that disc. As for the new material, well, they're not bad, but they are not all that exciting either. "Psycho Man" received some radio airplay and is probably the most memorable of the two songs, but it actually sounds more like something off one of Ozzy's recent solo discs than it does a Tony Iommi number.