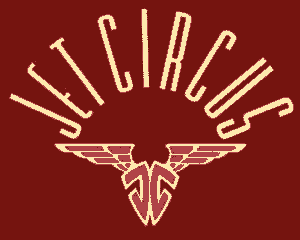 Jet Circus were formed in Sweden by two ex-Leviticus members, vocalist /guitarist Terry Haw and bassist Ez Gomer.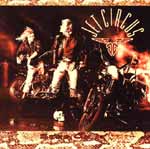 Jet Circus-Step On It (Wonderland)
1. "Victory Dance" (3:30)
2. "Rockin' Horse" (3:43)
3. "Jet Blue" (3:18)
4. "Step On It" (5:15)
5. "Ghost Town" (4:09)
6. "Break this Jail" (5:40)
7. "Be Bop A Lula" (2:44)
8. "Train" (4:07)
9. "Run" (4:39)
10. "Dress in White" (4:14)
This cd is very hard to find these days, but I bought it as a new release. Jet Circus are made up of two former members of Levitucus, but sound nothing like their former band. Jet Circus are heavy metal but they experiment with other styles of music as well. The worst of which is album opener "Victory Dance" which is a rap-infested metal song. Fortunately it is the only one! The rest of the album is excellent. "Be Bop A Lula" is a cover of the oldies song by...er, actually I forget who wrote that song. Favortie songs are "Step On It" with it's cool groove, "Train" and "Dress in White." Unfortunately, this is the only album this duo ever put out.