A

Accužer-Repent

Accužer-Confusion Romance EP



Accept-All Areas Worldwide
AC/DC-'74 Jeailbreak
AC/DC- Blow Up Your Video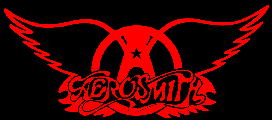 Aerosmith-Classics Live Complete
Aerosmith- "Dude (Looks Like a Lady) 12" w/ "Once is Enough" on the B side. (vinyl/CD?)
Aerosmith- Listen to this Brad (Yokahama, Japan 1998/4-disc set)

Aerosmith-Toxic Graffiti

Aerosmith-Complete Unplugged (silver cd)
Aerosmith-Look Homeward Angel (vinyl/cd)
Aerosmith-anything rare by this, the greatest American R-n-R band!
Looking to trade cdr's & tape of Aerosmith live shows. See my AEROSMITH page for a list of what I have for trade.

Alcatrazz-Live Sentence
Alcatrazz-Dangerous Games
Anacrusis-Suffering Hour



Angel-Live Without a Net


Angel-Sinful
Angel Dust-Into The Dark Past
Angel Dust-To Dust You Will Decay
Angel Dust-Border Of Reality

Angra - Rebirth
Angra-Reaching Horizons
Angra-Live Acoustic In Paris
Annihilator-Bag of Tricks
Anthrax/UTFO-Lethal (12" vinyl single)
Anthrax-Only #2 EP


Anthrax-Got the Time (EP)

Anvil-Hard 'n' Heavy

Anvil-Metal on Metal



Anvil-Strength of Steel


* Anvil- Plenty of Power
Artillery-Deadly Relics
* Asia-Asia
Assassin-Interstellar Experience

Atrophy-Socilaized Hate
Attacker-The Second Coming
Ayreon-Universal Migrator Part 2:
........ Flight of the Migrator
Ayreon- Universal Migrator Part 1:
........ The Dream Sequence
Ayreon- Into the Electric Castle: A Space Opera Ayreon-Actual Fantasy
Ayreon- The Final Experiment
B

Black Sabbath-Eternal Gillen-The Eternal
........................Idol Demos
Blackfoot-Flyin' High
* Blackfoot-Siogo
Blackfoot-Vertical Smiles
* Blackfoot-Highway Song Live
Ricky Medlock & Blackfoot (Atlantic 1987)

Blue Murder-Screaming Blue Murder
Brainstorm-Metus Mortis
Breaker-Get Though
Breaker-Accept
Britny Fox-Live

C
Cacaphony-Go Off!
Cities-Annihilation Absolute


Alice Cooper-Goes to Hell

Alice Cooper-Special Forces
Alice Cooper-Dada
Alice Cooper-The Life & Crimes of Alice Cooper
Crystal Age-Far Beyond Divine Horizons
D
Deep Purple-s/t
Deep Purple-Nobody's Perfect
Def Leppard-Pyromania
Def Leppard-Hysteria (b-side compilation)
Bruce Dickinson-Scream for Me Brazil


Digger-Stronger than Ever
Digital Ruin-Dwelling in the Out
Dirty Looks-In Your Face


Dirty Looks-Slave to the Machine


Dixie Jam Band-Jammin' For Danny Joe Brown
Dokken-Breakin' the Chains
Dokken-Tooth & Nail
The Doors-s/t
The Doors-Strange Days
The Doors-The Soft Parade
The Doors-LA Woman
Doro-Force Majeure
Doro-Doro
Doro-True at Heart
Doro- Angels Never Die
Doro-Machine II Machine
Doro-Earth Shaker Rock
Doro-Love Me in Black
Doro- Calling the Wild
Driver-s/t
E

Exciter-Unveiling the Wicked
Exciter-Kill After Kill
Exciter-Better Live than Dead
Extol-Paralysis EP
F

Flotsam & Jestam-My God

Forbidden-Trapped
G
Peter Gabriel-2

Peter Gabriel-3 (German version)
Gamma Ray-Heaven Can Wait
Gillan-The BBC Tapes


* Giuffria-s/t
Genesis-Archives Vol. 2

Gothic Knights
Grave Digger-Best of the 80's


H
Hades-Resisting Success
Hades-If At First You Don't Succeed
Hades-The Lost Fox Studio Sessions
Hades-$avior$elf


Hawaii-The Natives Are Restless

Hawaii-Loud Wild and Heavy
Hawaii-One Nation Underground
Jimi Hendrix-Axis Bold As Love
Jimi Hendrix-Woodstock
Jimi Hendrix-Live at Fillmore East
Heretic-Breaking Point
Heretic-Torture Knows No Boundries (EP)
Heavyload-Metal Conquest
Heavyload-Death or Glory
Heavyload-Stronger than Evil
Holy Mother-Criminal Afterlife

Glen Hughes-Building the Machine
I
J

Jacob's Dream (indie/demo cd)
Jag Panzer-Age of Mastery
Jag Panzer-Ample Destruction
Jag Panzer-Dissident Alliance

Joshua-Intense Defense
Joshua-Something to Say
K
King Crimson-Discipline
King Diamond-Conspiracy
King Diamond-Fatal Portrait
King Diamond-Abigail
King Diamond-The Graveyard
King's X-Manic Moonlight


Kreator-Outcast

Kreator-Scenerios Of Violence
Krokus-One Vice At A Time
L
Labyrinth-Return to Heaven Denied
Labyrinth-Piece Of Time EP
Labyrinth-No Limits
Led Zeppelin-Physical Graphiti
Led Zeppelin-The Song Remains the Same
Led Zeppelin-In Through the Outdoor
Led Zeppelin-Coda
Lethal-Programmed
Lizzy Borden-Love You To Pieces
Lizzy Borden-Give 'Em The Axe
Lizzy Borden-Murderess Metal Road Show
Lizzy Borden-Terror Rising
Loudness-The Birthday Eve
Loudness-Devil Soldier
Loudness-The Law of the Devil's Land
Loudness-Live-Loud-Alive: Loudness in Tokyo Loudness-Thunder in the East
Loudness-Early Singles
Phil Lynott's Grand Slam-Live & Demos
Lynyrd Skynyrd-Gimme Back My Bullets
Lynyrd Skynyrd-Street Survivors
Lynyrd Skynyrd-Pronounced Lynyrd Skynyrd

M

* Magnitude 9 - Reality In Focus
* Magnitude 9 -Chaos To Control
Yngwie Malmsteen-Trial By Fire/Live in Lenigrad
Yngwie Malmsteen-Yngwie Malmsteen Live
Manowar-Sign of the Hammer

Frank Marino & Mahogany Rush-Juggernaut
Frank Marino-What's Next
Frank Marino & Mahogany Rush-Eye of the Storm

M.A.R.S./Project Driver
Meliah Rage-Kill to Survive
Gary Moore-Live At The Marquee
N
Nazareth-Hair of the Dog
Nektar-Remember the Future
Nektar-Magic is a Child


Nitro-Gunnin' for Glory
Nocturnal Rites-The Sacred Talisman
Ted Nugent's Amboy Dukes-Tooth Fang & Claw
Ted Nugent-Bulletproof Fever-Tribute to Ted
O
Oliver/Dawson Saxon-Re://landed
One Bad Pig-Smash!
P

Steven Partrick-Red Reign

Axel Rudi Pell - Black Moon Pyramid
Axel Rudi Pell - Magic
Axel Rudi Pell - The Ballads II
Axel Rudi Pell - The Ballads
Axel Rudi Pell - Eternal Prisoner
Axel Rudi Pell - Made In Germany
Axel Rudi Pell - Wild Obsession
Axel Rudi Pell-Oceans of Time
Axel Rudi Pell-The Masquerade Ball
Axel Rudi Pell-The Wizards Chosen Few
Phantom Blue-s/t
Pink Floyd-Theme from More
Pink Floyd-Pulse
Pink Floyd-The Piper at the Gates of Dawn
Poundhound-Pineappleskunk
Powermad-The Madness Begins
Pretty Maids-Red Hot & Heavy
Primal Fear-Jaws of Death
Primal Fear-Nuclear Fire
Psychotic Waltz-A Social Grace
Psychotic Waltz-Bleeding

Q
Queen-Queen II
Queen-A Day at the Races
Quiet Room-Reconceive
R
Rainbow-Down to Earth
Rainbow-Difficult to Cure
Rainbow-Bent Out of Shape
Ratt-Detonator
Rage-XIII
Rhapsody-Dawn of Victory
Riot-Narita
Riot-Fire Down Under
Riot-Born in America
Riot-The Bretheren of the Long House
Running Wild-The Privateer EP
Running Wild-Ready for Boarding
Running Wild-The Brotherhood
S
S.O.D.-Bigger than the Devil
Sacred Steel-Wargodz of Metal
Sacred Steel-Slaughter Prophecy
Sacred Warrior-2001 demo cd
Sacrifice-Forward to Termination
Savatage-From the Gutter to the Stage
Scorpions-Love at First Sting
Sepultura- Nations
Sepultura- Blood-Rooted
Sepultura- Morbid Visions/Bestial Devastation
* Seventh Avenue-Say Goodbye
Sinner-Touch of Sin
Sinner-Dangerous Charm
Matt Sinner-Back to the Bullet
Sinner-Bottom Line
Derek St. Holmes-Then & Now

Dee Snider's SMF-Twisted Forever SMF's Live
Sonata Artica-Silence
Stauros-Adrift
Stratovarious-Live! Visions of Europe
Steel Prophet-Into the Void

Steel Prophet-Continuum (EP)
Steel Prophet-Book of the Dead

Stryper-Yellow & Black Attack (Japanese)
Sword-Metalized
T
Testament-First Strike Still Deadly


Thin Lizzy-Remembering Parts 1-3
Thin Lizzy Tribute-Killers on the Loose

TRIBUTE-Killer on the Loose Again-Tribute to Thin Lizzy
Toxic-World Circus
Toxic-Think This
Tribe of Gypsies-Standing on the Shoulders
......................................................... of Giants
Tribe of Gypsies-Revolucion 13

Trouble-One for the Road

TT Quick-s/t 5 song EP
(a CDR of this would suffice.)

Twisted Tower Dire-Curse of the Twisted Tower
U

* U.D.O.-Live in Russia
UFO-No Place to Run
UFO-BBC Sessions
Ultimatum-Live Extremities (bootleg cd or cdr)
United- Bloody But Unbowed
United- Human Zoo
United- Beast Dominates '92
United- Best Rare Tracks From Under Ground
United- Reload


Uriah Heep-s/t (aka Very ┤Eavy Very Umble)
Uriah Heep-Look At Yourself
Uriah Heep-The Magician`s Birthday
Uriah Heep-Demons & Wizards

V
Vanize-Twins?


Vanize-High Proof
Various-ECW: Extreme Music
Various-Metal Massacre IV
Various-Metal Massacre V
Various-Metal Massacre VI
Various-Nativity in Black-Tribute to Black .............Sabbath Volume II
Voivod-Kronik
Voivod-Lives
W
Warlock-Burning The Witches
Warlock-Hellbound
Warlock-True As Steel
Warlock-Triumph & Agony
Warlord-The Best of Warlord

Warrior-Fighting for the Earth

Watchtower-Energetic Disassembly
Watchtower-Control & Resistance
Roger Waters-Radio KAOS
W.A.S.P.-Inside The Electric Circus
W.A.S.P.-Still Not Black Enough (bonus track version)
W.A.S.P.-s/t
W.A.S.P.-The Last Command (remastered)
W.A.S.P.-K.F.D.
W.A.S.P.-Animal EP
W.A.S.P.-Double Live Assassains
W.A.S.P.-Animal Live
W.A.S.P.-The Sting
W.A.S.P.-Live In The Raw
W.A.S.P.-First Blood, Last Cuts
W.A.S.P.-Best of the Best
W.A.S.P.-Helldorado
Waysted-Vices
Whitesnake-Northwinds
Whitesnake-Ready an' Willing
Whitesnake-Slide It In
The Who-to many to list
Wylde, Zakk-Book Of Shadows

X
X-Sinner-Peace Treaty
Y

Yes-House of Yes: Live at the House of Blues
Z
Frank Zappa-Shut Up and Play Yer Guitar
Frank Zappa-Joe's Garage Acts 1-4
Zebra-Not Tellin' Lies
Zebra-3.V
ZZ Top-any