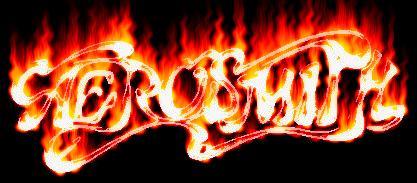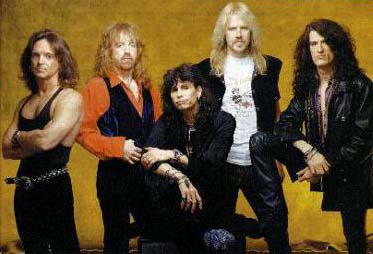 The Greatest American Rock n Roll band!
With a career that spans over three decades, this band's influence has changed rock and roll forever.
Aerosmith are one of my all time favorite bands, as my collection will testify to. I grew up listening to them and I still love them to this day. I bought my first Aerosmith album ("Toys in the Attic") when I was in grade school at the age of 7. I saw Aerosmith for the first time in Philadelphia on the "Rock In A Hard Place Tour" and then again for the "Back in the Saddle Tour" a few years later. So when Steven Tyler yells to the crowd, "Where were you in '79, where were you in '82?" I proudly shout back, "Watching you pass out on stage!" Aerosmith RULES!
This page began to get to big and would have taken to long to load, so I split it up into three sections
OFFICIAL AEROSMITH RELEASES | UNOFFICIAL "bootleg" RELEASES |
SINGLES, PROMOS, and BOX SETS
Also see:
Joe Perry Project | Whitford/St. Holmes | Tributes



Back to Index