Canadian melodic metal band lead by guitar shredder Dennis Cameron.
This email came to me recently:
Hi, I'm Dennis Cameron from Angelica. I stumbled across your reviews of the 4 albums that I did. Just thought that I'd let you know that my site is online www.denniscameron.com Check it out.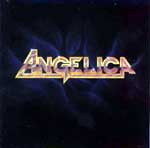 Angelica-Angelica (Intense) 1989
1. "There's Onlu One Hero" (4:05)
2. "Are You Satisfied" (3:30)
3. "I Believe" (3:45)
4. "Danger Zone" (3:42)
5. "Shine On Me" (3:05)
6. "Only A Man" (3:40)
7. "One Step At A Time" (3:#1)
8. "Will I Ever Learn" (3:20)
9. "Take Me" (3:32)
10. "Ahh!" -instrumental (3:00)
11. "S.O.S." (3:50)
12. "Face to Face" (3:23)

I stumbled across this band by accident when thumbing through some used cds in 1989. I checked out the disc before purchasing it and was blown away by the guitar playing of Dennis Cameron and the melodic vocal stylings of Rob Rock, who also sang for Impellitteri and Joshua. I was already familiar with producer Ken Tamplin, who also sings on one song ("Face to Face"). In any case, Angelica are smooth melodic heavy metal and their debut is still my favorite of the four albums they released. Hard as heck to find now, although KMG recently released a cheesy reissue with "Rock, Stock, & Barrel." The re-issue is missing two songs from this album.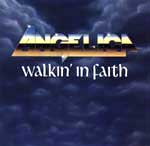 Angelica-Walkin' In Faith (Intense) 1990
1. "Walkin' in Faith" (4:41)
2. "Hold On" (4:28)
3. "All I Can Do" (4:49)
4. "Soul Search" (4:22)
5. "Time and Time Again" (4:13)
6. "Sing and Shout" (4:26)
7. "Set Me Free" (4:33)
8. "Not Too Late" (5:19)
9. "Bring Into Being" (4:41)
10. "Harvest" -instrumental (3:11)
"Walkin in Faith" is very similar in style to Angelica's debut, although I would say the debut is slightly heavier. Guitar shredder Dennis Cameron's chops are still outstanding. The biggest difference between this album and the debut is that the signature vocals of Rob Rock are absent. Instead Jerome Mazza, who is a competent vocalist with a high pitched smooth voice, takes over vocal duties. I waited forever to upgrade my cassette copy to a cd copy and wouldn't ya know, the stupid thing went out of print. Argh! I decided to post on a trade page (melodicrock.com) and was lucky enough to find a good trade for it.
Angelica-Rock, Stock & Barrel (Intense) 1991
1. "The Fire Inside" (4:23)
2. "Someone to Believe in Me" (4:46)
3. "Cover Me" (4:54)
4. "Home Sweet Heaven" (4:55)
5. "A Little Love" (3:57)
6. "Sail Away" (4:11)
7. "Keep Pushing On" (4:46)
8. "Bumble Boob Groove" -instrumental (1:52)
9. "Rhyme & Reason" (3:52)
10. "Without Words" (4:26)
11. "Oh Canada" -instrumental (1:46)
Angelica disc number three features Angelica vocalist number three, Drew Baca. "Rock, Stock & Barrel" veers away from the commercial metal of the past to more of a Mr. Big hard rock sound. "Cover Me" is a stellar song with a great hook. This song features guitarist Dennis Cameron taking on vocal duties for the opening for the first time. Great guitar-work throughout. Dennis is one of the most underrated guitarists around.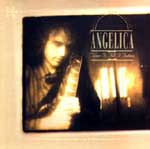 Angelica-Time Is All It Takes (Intense) 1992
1. "Gotta Get Ready" (3:55)
2. "Running Wild" (4:40)
3. "Second Chances" (5:04)
4. "I Can Hardly Wait to See" (4:19)
5. "Open Your Mind" (3:48)
6. "Don't Stop" (4:05)
7. "Time Is All It Takes" (3:38)
8. "Carry Me" (3:57)
Drew Baca is on board once more for the vocals. This one is a little bit funkier than anything Angelica has done thus far, especially the first two tracks. "Second Chances" is a boring ballad, "I Can Hardly Wait to See" is an acoustic song, "Open Your Mind" is the best track on the album, "Don't Stop" starts off as an acoustic number but kicks it in a minute into the song, "Time is All It Takes" is another decent metal romp, and album closer "Carry Me" is another boring ballad with lead vocals by Dennis Cameron. Not Angelica's best but there are a few decent songs contained herein.