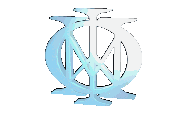 Dream Theater define progressive metal in my opinion. I can't even remember how I discovered them, but I do remember that "Images & Words" was the first disc I ever heard by them and it blew me away. Dream Theater are one of the most talented bands to come out in a long time. I sort of put them somewhere in between Metallica, Pink Floyd, and Rush; how's that for a wide variety?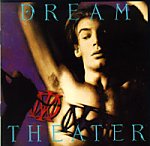 Dream Theater-When Dream and Day Unite (MCA) 1989
1."A Fortune in Lies" (5:13)
2."Status Seeker" (4:18)
3."Ytse Jam"--instrumental (5:46)
4."The Killing Hand" (8:42)
5."Light Fuse and Get Away" (7:24)
6."Afterlife" (5:27)
7."The Ones Who Help to Set the Sun" (8:05)
8."Only a Matter of Time" (6:36)
This disc was recorded with vocalist Charlie Dominici. I've heard some people claim that this disc is their best. While I would agree that it is pretty darn good, it comes no where near the brilliance, the musicianship, and the power of "Images and Words." Still, this is a great progressive metal album that will always rank at the top of it's genre.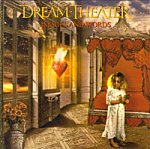 Dream Theater-Images and Words (Atco) 1992
1."Pull Me Under" (8:11)
2."Another Day" (4:22)
3."Take the Time" (8:21)
4."Surrounded" (5:28)
5."Metropolis - Part 1 ("The Miracle and the Sleeper")" (9:30)
6."Under a Glass Moon" (7:02)
7."Wait for Sleep" (2:31)
8."Learning to Live" (11:30)
This is simply an amazing album. It combines the best elements of commercial hooks with superior technicality and musicianship and a great production. New vocalist James LaBrie has a great range and in my opinion blows away Charlie Dominici. "Images in Words" is without a doubt one of my favorite albums of any band.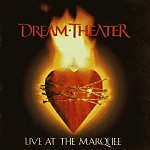 Dream Theater-Live at the Marquee (Atco) 1993
1."Metropolis" (9:36)
2."A Fortune in Lies" (5:10)
3."Bombay Vindaloo"--instrumental (6:48)
4."Surrounded" (6:00)
5."Another Hand - The Killing Hand" (10:30)
6."Pull Me Under" (8:42)
A nice live package. What makes it especially cool is that James LaBrie sings two songs from "When Day and Dream Unite" ("Fortune in Lies" and "Killing Hand") proving that he is one incredible vocalist.
Dream Theater-Awake (East-West) 1994
1."6:00" (5:31)
2."Caught in a Web" (5:28)
3."Innocence Faded" (5:43)
4."Erotomania"-instrumental (6:45)
5."Voices" (9:53)
6."The Silent Man" (3:48)
7."The Mirror" (6:45)
8."Lie" (6:34)
9."Lifting Shadows of a Dream" (6:05)
10."Scarred" (11:00)
11."Space-Dye Vest" (7:29)
Another monumental prog-metal album, although it contains so much more musical variety than just heavy metal. I don't exactly know what to say about albums that are this good, other than that if you don't already have it, you are missing out. One note though, this disc is a bit less commercial than "Images and Words" which in some people's books, makes it better.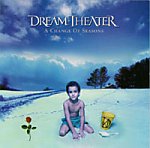 Dream Theater-A Change of Seasons (East-West) 1995
1."A Change of Seasons" (23:08)
i. The Crimson Sunrise
ii. Innocence
iii. Carpe Diem
iv. The Darkest of Winters
v. Another World
vi. The Inevitable Summer
vii. The Crimson Sunset
2."Funeral for a Friend/Love Lies Bleeding"-live (10:49)
3."Perfect Strangers"-live (5:33)
4."The Rover/Achilles Last Stand/The Song Remains the Same"-live (7:28)
5."The Big Medley"-live: (10:33)
In the Flesh?
Carry On Wayward Son
Bohemian Rhapsody
Lovin, Touchin, Squeezin
Cruise Control
Turn it on Again
Song one is another state-of-the-art progressive-metal/rock song that could have easily fit on either of the last two albums. What makes this disc so cool, however, is the last four tracks which are recorded live from a gig at Ronnie Scott's Jazz Club in London, England, where they played nothing but cover songs by some of their favorite bands. (Which also happen to be some of mine.). "Funeral" is by Elton John, "Strangers" is by Deep Purple, and "The Rover/Achilles Last Stand/The Song Remains the Same" is a Led Zeppelin medley. The "Big Medley" covers artists in this order: Pink Floyd, Kansas, Queen, Journey, Dixie Dregs, and Genesis. The one thing that does bug about this disc is that it does not include ALL the songs they played at this gig and leaves off a fantastic Yes medley that included "Machine Messiah", "Heart of the Sunrise", "Close to the Edge", "Siberian Khatru", and "Starship Trooper." What makes it even worse is that Steve Howe joined the band on stage for this jam. Argh! Perhaps someday the rest of the songs will be officially released as now they are only available as bootlegs.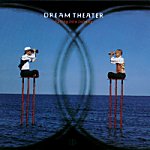 Dream Theater-Falling into Infinity (East West) 1997
1."New Millennium" (8:20)
2."You Not Me" (4:58)
3."Peruvian Skies" (6:43)
4."Hollow Years" (5:53)
5."Burning My Soul" (5:29)
6."Hell's Kitchen"--instrumental (4:16)
7."Lines in the Sand" (12:05)
8."Take Away My Pain" (6:03)
9."Just Let Me Breathe" (5:28)
10."Anna Lee" (5:51)
11."Trial of Tears" (13:07)
i. It's Raining
ii. Deep in Heaven
iii. The Wasteland
Hmm, didn't like this one much. As a matter of fact, I never listen to it any more. I dunno, I just think producer Kevin Shirley was the wrong man for the job. "Trial of Tears" probably my favorite song on this disc, however, even it does not compare to "Awake" or "Images and Words."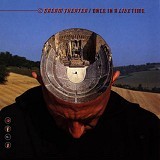 Dream Theater-Once In a LiveTime (East West) 1998
disc one:
1."A Change of Seasons I:
The Crimson Sunrise" -instrumental (3:56)
2."A Change of Seasons II: Innocence" (3:05)
3."Puppies on Acid"--instrumental (1:24)
4."Just Let Me Breathe" (5:53)
5."Voices" (10:34)
6."Take the Time" (12:20)
7."Derek Sherinian Piano Solo" (1:54)
8."Lines in the Sand" (13:13)
9."Scarred" (9:27)
10."A Change of Seasons IV:
The Darkest of Winters" -instrumental (3:17)
11."Ytse Jam"-instrumental (4:09)
12."Mike Portnoy Drum Solo" (6:59)

disc two:
1."Trial of Tears" (14:11)
2."Hollow Years" (7:01)
3."Take Away My Pain" (6:16)
4."Caught in a Web" (5:16)
5."Lie" (6:45)
6."Peruvian Skies" (7:50)
7."John Petrucci Guitar Solo" (8:06)
8."Pull Me Under" (8:15)
9."Metropolis" (6:16)
10."Learning to Live" (4:13)
11."A Change of Seasons VII:
The Crimson Sunset" (3:49)
Very cool, slickly produced live offering that samples songs from almost all of their studio albums. They also insert some parts of songs from some of their musical influences, which was surprising and very cool. "Take the Time" ends with a "Free Bird" jam (Lynyrd Skynyrd) and a bit of Led Zeppelin's "Moby Dick"; "Peruvian Skies" includes brief riffs from Pink Floyd's "Have a Cigar" and Metallica's "Enter Sandman." Overall, a great album by one of the best band's to grace this planet. Truly a gift from God!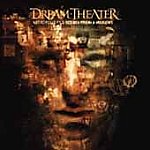 Dream Theater-Metropolis Pt.II: Scenes from a Memory (East West) 1999
ACT ONE
1.Scene One: "Regression" (2:06)
2.Scene Two: I. "Overture 1928"-instrumental (3:37)
3. II. "Strange Deja Vu" (5:12)
4.Scene Three: I. "Through My Words" (1:02)
5. II. "Fatal Tragedy" (6:49)
6.Scene Four: "Beyond this Life" (11:22)
7.Scene Five: "Through Her Eyes" (5:29)
ACT TWO
8.Scene Six: "Home" (12:53)
9.Scene Seven: I. "The Dance of Eternity"-instrumental (6:13)
10. II. "One Last Time" (3:46)
11.Scene Eight: "The Spirit Carries On"(6:38)
12.Scene Nine: "Finally Free" (11:59)
Dream Theatre return to doing what they do best, progressive metal infused with many different influences. I suppose that "Falling Into Infinity" was more of a mis-step than the beginning of a downward spiral. To tell you the truth, however, this album didn't jump out at me like "Images and Words." It took some time to grow on me, but grow on me it did. Simply fabulous. I'm sure in time, as it becomes more and more familiar, it will be one of my favorites. Right now, however I will just have to give it repeated listens as there is so much to digest.