Sanctuary are one incredible power metal band from Seattle, WA lead by the powerhouse vocals of Warrel Dane! They broke up after only releasing two studio albums and a rare live ep, but have reformed under the name Nevermore playing an even more intense brand of technical power metal.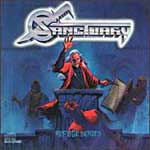 Sanctuary-Refuge Denied (Epic) 1988
1. "Battle Angels" (4:52)
2. "Termination Force" (3:38)
3. "Die for My Sins" (3:40)
4. "Soldiers of Steel" (5:30)
5. "Sanctuary" (3:57)
6. "White Rabbit" (3:10)
7. "Ascension to Destiny" (4:57)
8. "The Third War" (3:52)
9. "Veil of Disguise" (5:55)
"Battle Angels" is one of my all time favorite metal tunes ranking up there with the likes of "Queen of the Ryche" and "Fast as a Shark." I can't really put a label on this band, as they incorporate bits of speed metal and thrash and are heavy as can be, but their music is much too melodic to be considered thrash. This is just great Heavy Metal with vocals that will break glasses for miles around. Produced by Dave Mustaine (Megadeth), who also makes a guest appearance in the solo of "White Rabbit." I'm told that all this band's discs are hard to find, but I found them both in the discount bin at a major chain store-$9.99 each.
Labyrinth has covered "Die for My Sins"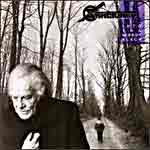 Sanctuary-Into The Mirror Black (Epic) 1990
1."Future Tense" (5:07)
2."Taste Revenge" (5:03)
3."Long Since Dark" (5:05)
4."Epitaph" (6:03)
5."Eden Lies Obscured" (5:23)
6."The Mirror Black" (5:06)
7."Seasons of Destruction" (4:51)
8."One More Murder" (4:20)
9."Communion" (5:40)
Foreboding, dark speed metal with incredibly high vocals by Warrel Dane (now with Nevermore). EXCELLENT! One of the greatest heavy metal albums ever released. Not much more needs to be said. As with "Refuge Denied" I was able to find this on in the bargain bins for under $10.

Sanctuary-Into the Mirror Live/Black Reflections (Reborn Classics) 1990
1."Long Since Dark"-live (5:20)
2. "Battle Angels"-live (5:00)
3."One More Murder"-live (3:47)
4."White Rabbit"-live (5:30)
5."Taste Revenge"-live (5:00)
Recorded live at Reseda's Country Club on May 12, 1990. This disc was originally released only as promotional disc in very limited quantities. It was highly sought after by collector's, including myself, and consistantly sold for $50 on eBay. When I found out the disc was re-issued, or more likely bootlegged, by Reborn Classics as a split cd with Satan's Host I jumped on it. I could care less about Satan's Host, but I am sure glad to FINALLY get a copy of this live classic. Warrell Dane rules! He is absolutely one of the greatest metal voices ever.